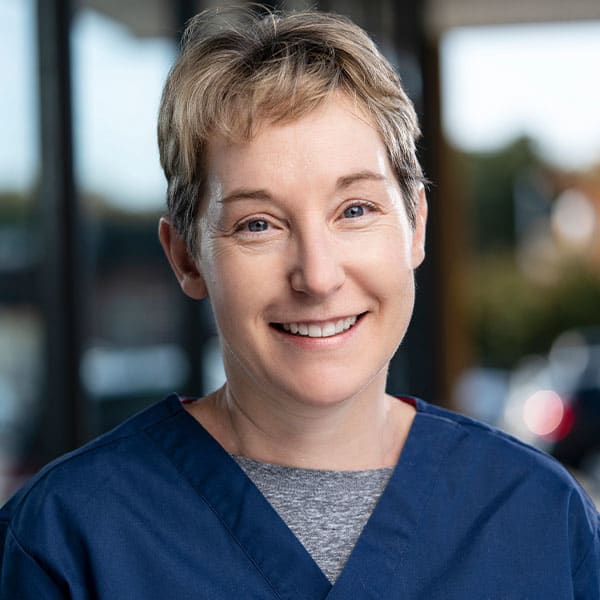 Dr. Shannon Kasmierksi
Dr. Shannon Kasmierksi (Heath) was born and raised in Wyoming.  She attended the University of Wyoming for her undergraduate studies and then received her Doctorate of Veterinary Medicine from Colorado State University. Dr. Kasmierksi has practiced large animal and feline medicine, for the US Department of Agriculture and various animal hospitals in Virginia, Washington, Wyoming, Nebraska, and Idaho since 1993. 
After many years of part-time urgent care and emergency medicine, she has recently transitioned to full-time emergency medicine.  During her free time, Dr. Kasmierski is active in the Rotary Club of Gainesville-Haymarket, the Rotary District 7610, and the Rotary Leadership Institute.  Shannon has two adult daughters, one living in Virginia and the other in Colorado. Shannon and her husband love to travel and expand their wine knowledge and give back to their community.​