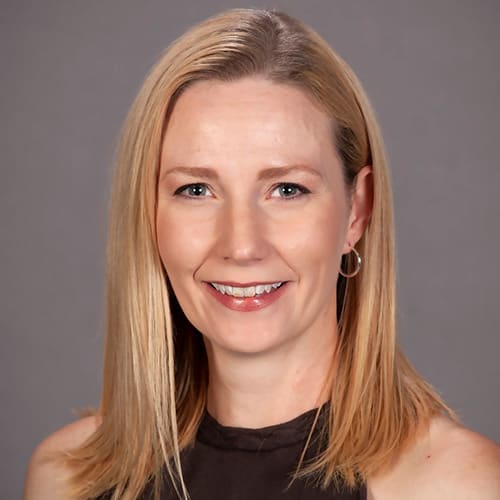 Dr. Heather Wilson-Robles
Dr. Heather Wilson-Robles received her DVM from the University of Tennessee in 2003. She completed an internship in Small Animal Medicine and Surgery at the University of Minnesota in 2004 and a residency in Medical Oncology at the University of Wisconsin-Madison in 2007.
Dr. Robles joined the Veterinary Small Animal Clinical Sciences Department at Texas A&M University in 2007 as a Clinical Assistant Professor, converted to a tenure track position in 2008 and was awarded tenure in 2014. She held the rank of Professor and served as the assistant department head of research before joining Ethos Discovery and The Oncology Service (an affiliate of United Veterinary Care) in 2022.
Dr. Robles' research includes bench-based discovery targeting tumor initiating cells while exploiting common druggable pathways between canine and human cancers, diagnostic development in the area of nucleosomics and clinical research using dogs as a model for pediatric cancer. She has received over $8.1 million in research funding from a variety of sources. She has written over 45 peer reviewed publications, 21 book chapters and authored 40 scientific oral abstracts at national meetings. Dr. Robles is also the Chief Medical Officer for Volition Veterinary Diagnostics. She was recently awarded the TVMA Medical specialist of the year award and is the President of the Veterinary Cancer Society.