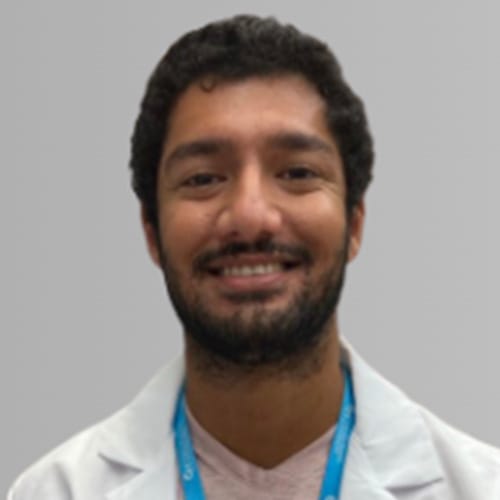 Dr. Sri Veluvol
Dr. Sri Veluvolu received his VMD from the University of Pennsylvania in 2018. He completed a rotating internship at the University of Wisconsin – Madison in 2019 and a residency in Medical Oncology at the University of California – Davis in 2022. He joined the Ethos Discovery team in 2022 as a Science Fellow.
He is currently completing a postdoctoral fellowship in Dr. Patrick Grohar's lab at the Children's Hospital of Philadelphia, where he is working to optimize combination therapies for Ewing sarcoma and hopes to encourage cross-disciplinary collaboration by bringing his knowledge of veterinary cancers to the pediatric world. Dr. Veluvolu also provides rotating coverage for The Oncology Service at all three locations.

When he is not working, his interests include snowboarding, soccer, hiking, breweries, and pibbles.