Bush Advanced Veterinary Imaging (BAVI)
Bush Advanced Veterinary Imaging understands that your clients demand the best possible care for their pets. We also know that when their pet is sick, you want to determine the root of the problem in order to develop an appropriate treatment plan. We are here to assist in this process. As a company, our mission is to advance the understanding of disease in companion animals through advanced imaging.
At BAVI, we operate a high-field MRI to achieve exceptional quality, multi-planar images. MRI vastly improves diagnostic yield, as well as therapeutic and surgical planning, through 3-dimensional visualization of tissue structures and associated pathology. The extent of disease can be drastically underestimated by traditional imaging. In fact, without the use of advanced imaging, many diseases can go unrecognized.
MRI Diagnostics at
The Regional Veterinary Referral Center
MRI uses a powerful magnetic field, radio waves and a computer to produce detailed pictures of organs, soft tissues, and other internal body structures. The images can then be examined on a computer monitor or printed to provide accurate diagnosis and treatment planning for your pets' medical issues.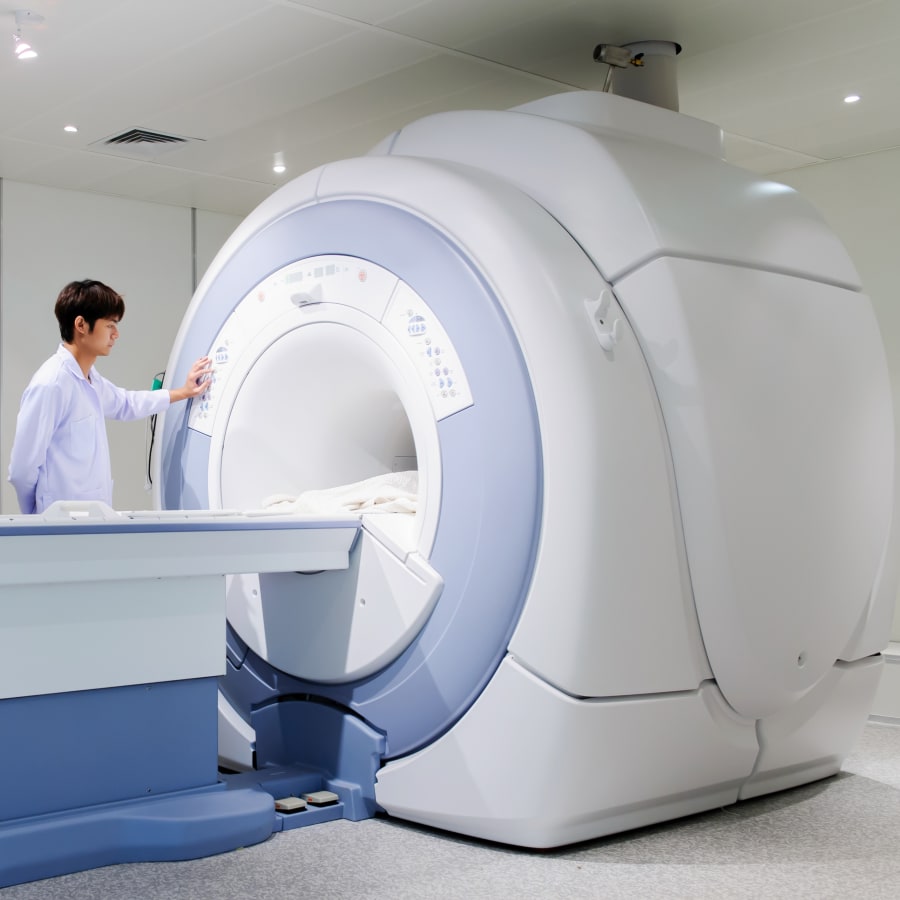 Our Medical Director
Advanced veterinary imaging services require experience, attention to detail and expertise in specialty diagnostics. Dr. Matt Uzzle, the medical director at BAVI, has all of these attributes and more. Learn more about Dr. Uzzle.
Why Consider Advanced Imaging in Springfield
MRI provides exceptional soft tissue detail, making it extremely useful in imaging the nervous system, musculoskeletal system, cardiovascular structures and the abdominal organs.
MRI can be an excellent diagnostic option when:
other diagnostic tests have failed to give a diagnosis
a client is hesitant to pursue invasive procedures
an owner needs an accurate diagnosis to make difficult decisions regarding the care of their pet
The Specific Uses for MRI Imaging
Seizure patients
Poorly coordinated gait (ataxia) and weakness (paresis)
Poor balance (vestibular symptoms)
Neck or back pain
Lameness
Abnormal nasal drainage or swelling
Abdominal imaging
Defining tumor characteristics and boundaries
Why Consider Bush Advanced Veterinary Imaging?