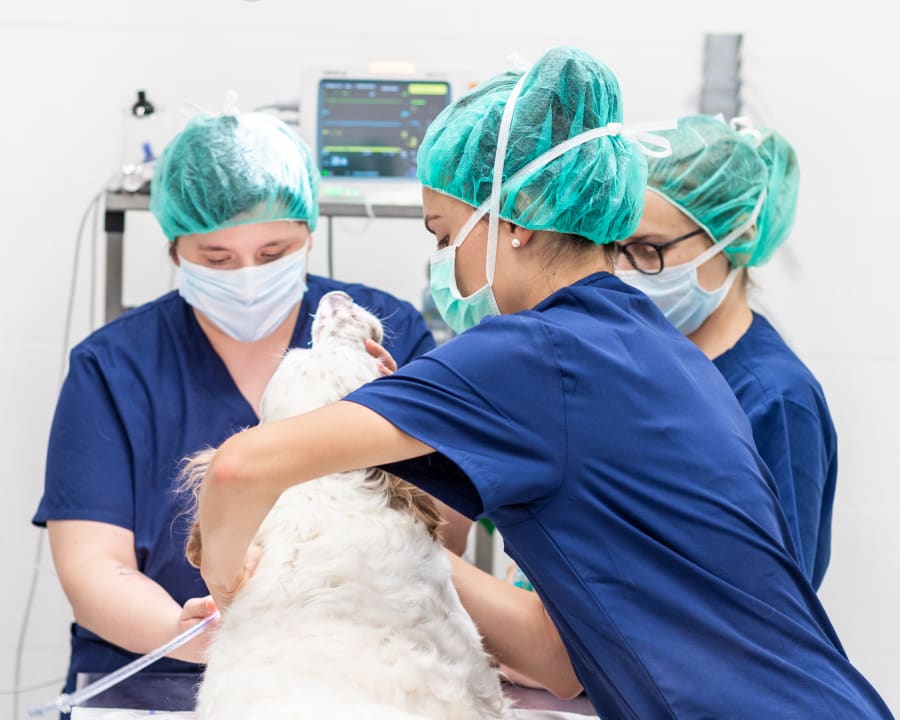 Pet Surgery for Cats & Dogs in Springfield
The surgery department at The Regional Veterinary Referral Center offers cutting-edge services provided by leaders in the field of veterinary surgery. 
We are proud to be able to offer comprehensive surgical services, ranging from elective procedures to open-heart surgeries or total hip replacements.  
Our Goals
Our goals are to:
Support the veterinarians in the Washington, DC, Virginia and Maryland area through a team approach to referral surgery including pre and post operative care.
To provide state-of-the-art surgical care for all our patients.
To serve as a referral center for the treatment of cancer in pets. To this end, we work as a team with our medical and radiation oncologist to plan the best available combination of treatments for our patients.
Our Veterinary Surgeons
A veterinary surgeon has undergone years of training after veterinary school to become a specialist. This training includes an internship followed by a residency program that meets guidelines established by the American College of Veterinary Surgeons (ACVS). 
The Surgery Department at
The Regional Veterinary Referral Center
In the veterinary surgery department at The Regional Veterinary Referral Center, we believe in providing care of the highest standard for our surgical patients. It is also important that the pet owners are well-informed and comfortable with the treatment and decisions regarding the surgical procedure their pet may require.
All the staff members in our hospital are caring and compassionate, making the stay in the hospital as comfortable as possible for both your pet and you. During the initial consultation, your pet will be examined by one of our board certified surgeons. The examination will be followed by a discussion about your pet's problem and the surgical treatment; this will allow us to make a decision together as to what is best for your pet.
What to Expect with Veterinary Surgery in Springfield
At The Regional Veterinary Referral Center, our surgical center is equipped with cutting-edge surgical instrumentation and equipment. Everything we do, every decision we make, is designed to ensure post-operative success for your pet.