Emergency Vet Care for Springfield Pets
Few aspects of pet ownership are more terrifying than when an animal is taken ill in the middle of the night or during weekend hours when your veterinarian's office is closed.
Our Emergency Service exists to care for your pet under just these circumstances, and we're no farther away than your phone, 24 hours a day. A medical diagnosis takes more than a phone call, but that's where it usually starts as our well-trained and caring staff member answers your questions and directs you on how best to cope with your pet's problem. We treat a variety of medical and surgical conditions affecting dogs and cats.
When you arrive, your pet will be examined and assessed by one of our critical care veterinarians who will explain the treatment options available to you. Please remember that cases are seen on the basis of need, with the most severely affected patients being seen first.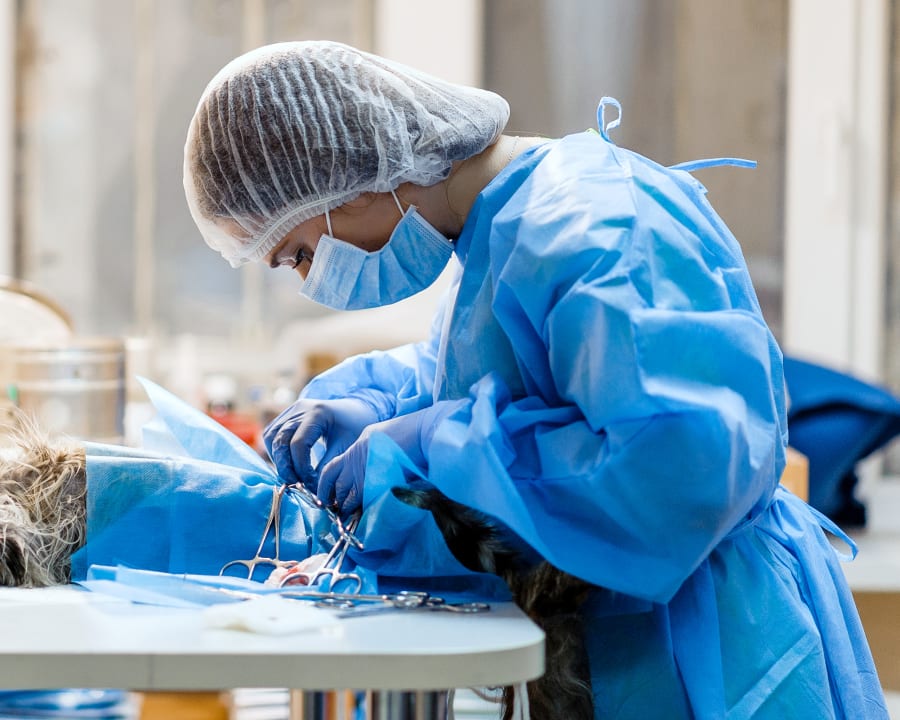 What To Do In An Emergency
The emergency process will be easier both for you and your pet to follow if you know what you can expect from our emergency veterinary clinic. Here, we provide some of the general steps you should follow in the event of a veterinary emergency for your pet.
STEP 1
Call Ahead If You Can
We know that in emergency situations, you may not always be able to call us in advance, but it's always best if you can. When calling us, select 'option 0' when presented with our department directory to be put in touch with our emergency department to let us know you are on your way.
STEP 2
Get To Our Office Right Away
A member of our emergency team will show you to an exam room. If you haven't already done so, you will be asked to complete an intake form to provide us with any important information about your pet's medical history and condition. A member of our emergency team will triage your pet and then a full exam will be performed. 
STEP 3
Determine Treatment
Once your pet has been assessed, our emergency veterinarians will develop a treatment plan so that your pet will receive treatment designed for their medical needs.
As you leave the hospital, you will be given a copy of your pet's record including all X-rays and results of diagnostic tests for your records and will be sure to contact your regular veterinarian to inform them of the events of your emergency visit.
Emergency Vet Care FAQs
Our Emergency Veterinarians
Our team of emergency veterinarians are qualified and equipped to provide attentive emergency and critical care to pets 24 hours a day, 7 days a week and 365 days a year.