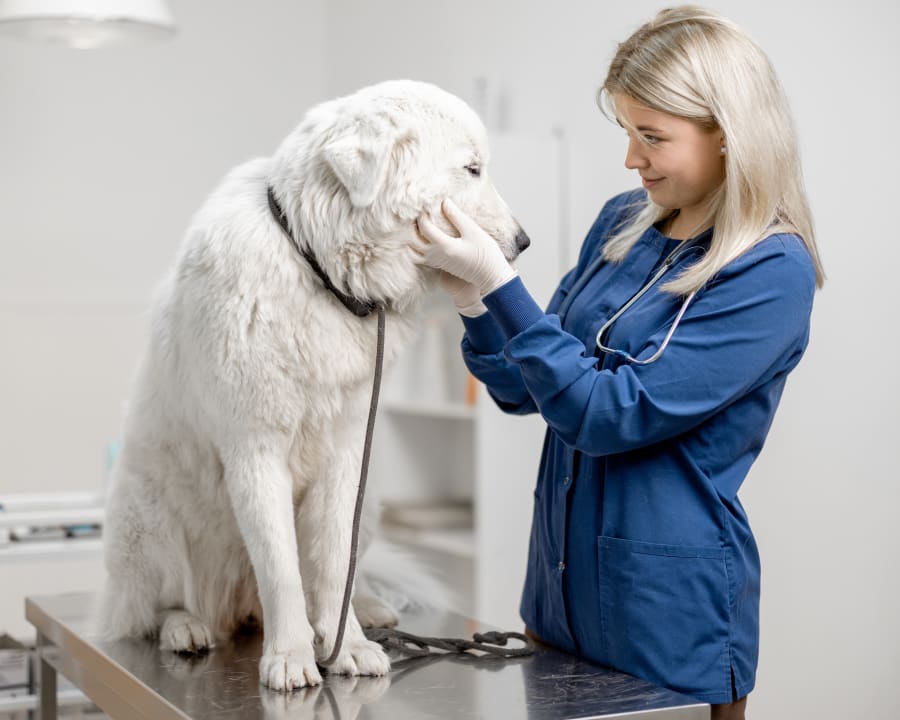 Medical Oncology in Springfield
A cancer diagnosis for your pet can be frightening and may be assoicated with stress, concern and anxiety. Dr. Ira Gordon, a veterinary radiation oncologist with The Oncology Service at The Regional Veterinary Referral Center, is here to help.
For over 15 years, The Oncology Service has provided individualized cancer care, one patient at a time. We truly enjoy getting to know all of our patients and their families, and are committed to help you navigate the decision-making process so as to provide the optimal treatment approach for you and your pet.
Our treatment process for cancer involves the integration of surgical, medical, and radiation oncology treatments alongside palliative measures in order to improve your pet's quality of life. At The Regional Veterinary Referral Center. Dr. Ira Gordon is our Radiation Oncologist. He works with our Medical Oncology team and the rest of our departments to provide integrated and comprehsive cancer care for your pet.
Our Board-Certified Radiation Oncologist
A veterinary radiation oncologist has completed at least two additional years after veterinary school in radiation oncology training. They are also required to complete an internship, a residency and pass comprehensive exams to become board-certified in Radiational Oncology by the ACVR.
Radiation Oncology for Pets in Springfield
Radiation therapy can be used alone or combined with surgery and/or chemotherapy. Our treatment goal is to deliver the optimal doses of radiation necessary to kill cancer cells without damaging healthy tissue.
Our in-house board-certified radiation oncologist has extensive training and experience in treating cancers with radiation while limiting exposure to normal tissues, minimizing side effects.
The radiation oncologist works closely with our veterinary oncologists, surgeons, neurologists and other specialists to offer comprehensive care for your pet companion.